In orthopedic surgery, multiple types of instruments are used. Depending on the type of surgery, the types of instruments used vary. As such bone cutting instruments that are mainly bone cutting forceps, bone cutting saws, and rotary drills are used in orthopedic surgeries to cut one or more bones. In sports injuries, accidents, bone infections, or musculoskeletal trauma bones sometimes need manipulation with utmost precision. A bone cutting tool is exclusively designed for this purpose. These instruments are must-have instruments in every hospital.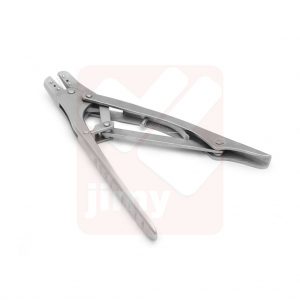 Importance of common bone cutting instruments
Bone cutters for surgical purposes are available in the market from the top-rated surgical instruments supplier in different specifications. Oscillating saws are the most traditional but widely used instrument in orthopedic surgeries where cutting or drilling of bones are indispensable. Rotary drills are also a widely used manual bone cutter used in the same way as an oscillating saw but for critical parts of bones. These instruments prepare the damaged end of a bone such as in the knee or elbow for certain implants that would help the ends move comfortably and painlessly. To achieve the precision of the location of the bone surfaces or holes, different kinds of modern techniques or instruments have been designed.  In knee replacement surgeries, the accuracy of surgery depends on how precisely the distal end of the femur bone and proximal end of the tibia bone are cut.
Bone cutting forceps are used for grasping, manipulating, or extracting a bone or part of it. Bone cutting forceps are available in different designs such as forceps with fluted handles, joint bone cutting forceps, compound action forceps, Hercules type wire cutter, vital wire cutter, and Killian Laryngetomy Scissors. These different specifications of forceps meet different purposes.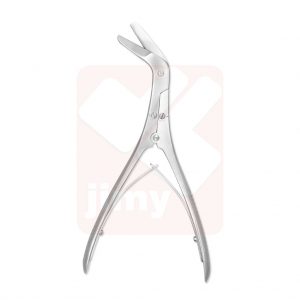 Quality of instruments is imperative
Orthopedic surgeries require the highest level of precision. A tiny mistake can spoil the whole surgical process. Whether it is a knee replacement, hip replacement, ankle repair, spinal surgery, or ACL reconstruction surgery, bone cutting instruments are indispensable. They help the surgeons to perform their works with utmost precision. This makes the quality of instruments imperative. The quality of these highly sophisticated medical instruments is based on several factors like manufacturing process, supplier trustworthiness, and maintenance. Though the last one is at your discretion, the first two parameters depend on the reputation of the manufacturers and suppliers. You should always find the most reputed manufacturers and suppliers of the country that have been offering quality products to hospitals and clinics.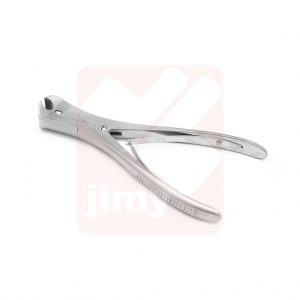 These days, reputed surgical instruments suppliers in the UK like Jimy Medical are available online. You can access their sites anytime from anywhere on your laptop or smartphone, find the instruments you need, and place your order online.