To have an effective delivery of a medical procedure, you need to have the right type of medical equipment in your hand. The reason being, there are many different types of issues that are linked with the medical industry. Therefore, every doctor, paramedic, or the hospital is obliged to fulfill the equipment requirements so that the procedure may proceed without any hindrance. In this regard, every other piece of medical equipment has its importance that defines its place in the medical industry.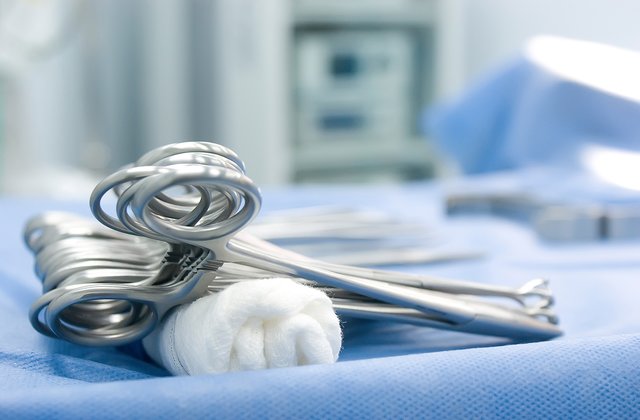 Medical Equipment
As mentioned earlier, there are several different types of medical equipment available that help the related person in their time. Some of the most popular and widely used medical instruments fall in the category of dental equipment, plastic surgery goods, other surgical goods, basic orthopedic surgical instrument set, healthcare, and beauty equipment. Some of this equipment can be used at home without any special assistance required. However, the other equipment cannot be used at home or by individuals. Those other equipment are meant to be used by professionals only.
Professional Equipment
These are the equipment that requires a specialized person to operate them. For instance, this specialized person could be a doctor or a paramedic. The special equipment is major that equipment that requires the involvement of a high level of skill and there also is a risk of other person's life. For example, plastic surgery cannot be performed at home, so therefore there isn't any need for having plastic surgery equipment at home. Similarly, it is impossible to have your dental surgery by yourself. You would need a dentist's assistance in this regard. Therefore this is also professional or special equipment that is to be used by specialized individuals only.
Other Equipment
Other equipment like daily life healthcare, hygiene care, and beauty instruments are those instruments that can be used by anyone. This does not call for having a specialized person to operate them. This equipment majorly involves those activities that can be performed easily at home without any supervision. For instance, a tweezer, nail cutter, professional hair styling scissors, buffers, and blackhead heads remover, etc. These are some of the medical equipment that can be easily used at home. People (particularly women) use these products for self beautification at home. Such instruments are proven to be of much help in today's world.
Jimy Medical
May it be professional equipment or non-professional equipment, the issue with both of them rises is that where to get these instruments from? However, with digitization, this problem has been solved as well. We at Jimy Medical provide the best and the vast range of medical equipment. We have equipment that would fulfill either of your need. May it be professional or daily life need.
For more details, please visit: jimymedical.co.uk